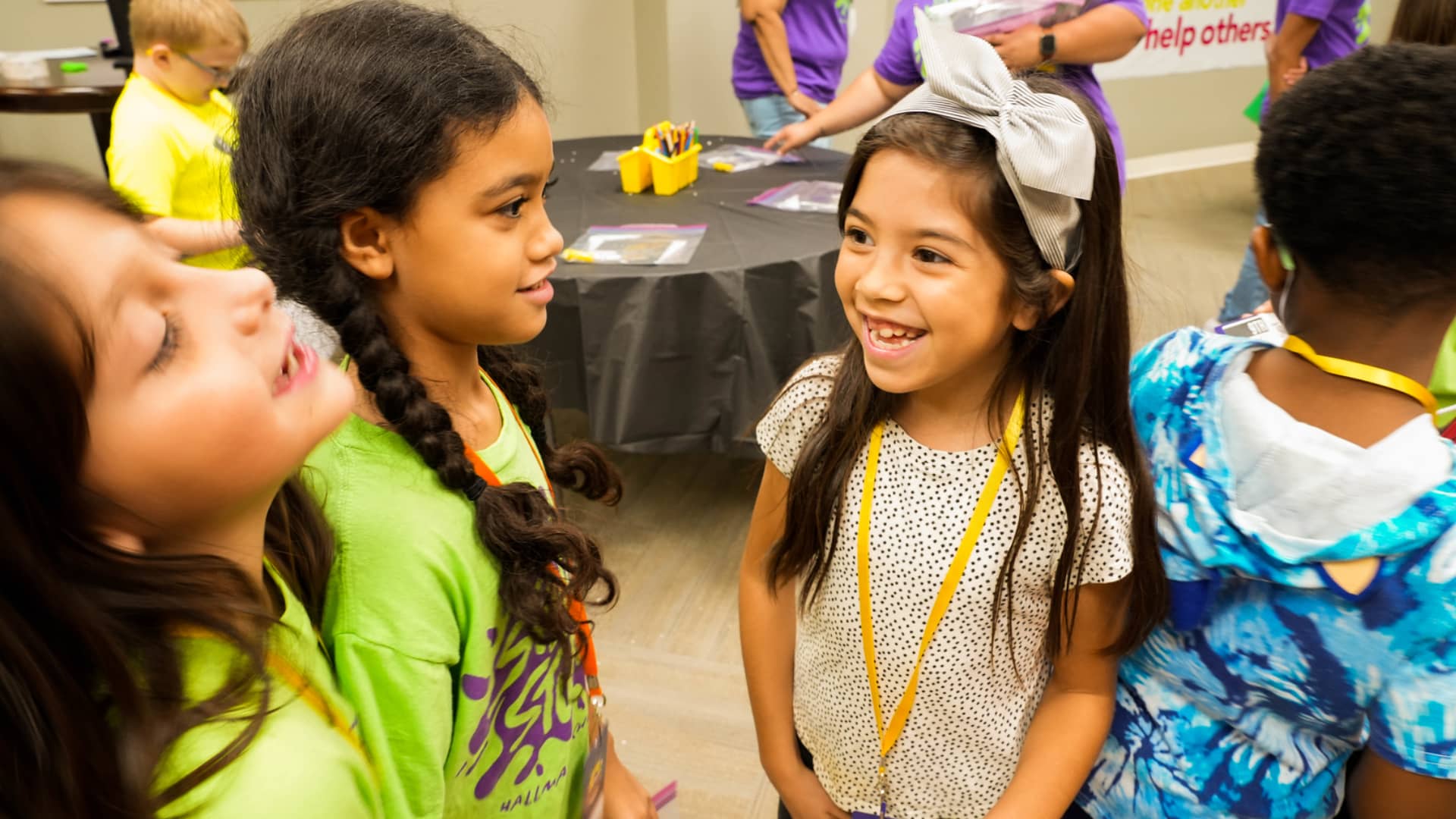 Hallmark Kids
Birth – 5th grade
What to Expect
One of the first things a parent needs to do when taking their child to Hallmark Kids is to check them in at our Kids Check-In station located in the Gym.
If you would like to pre-register your children for a faster check-in process, click the button below:
Once your child is checked in, one of our Connection Team members will direct you to the class your child will be in. Hallmark Kids classes are in the Family Center (gym) on our campus. This classroom will be the same location from which you will also pick your child up at the end of the service.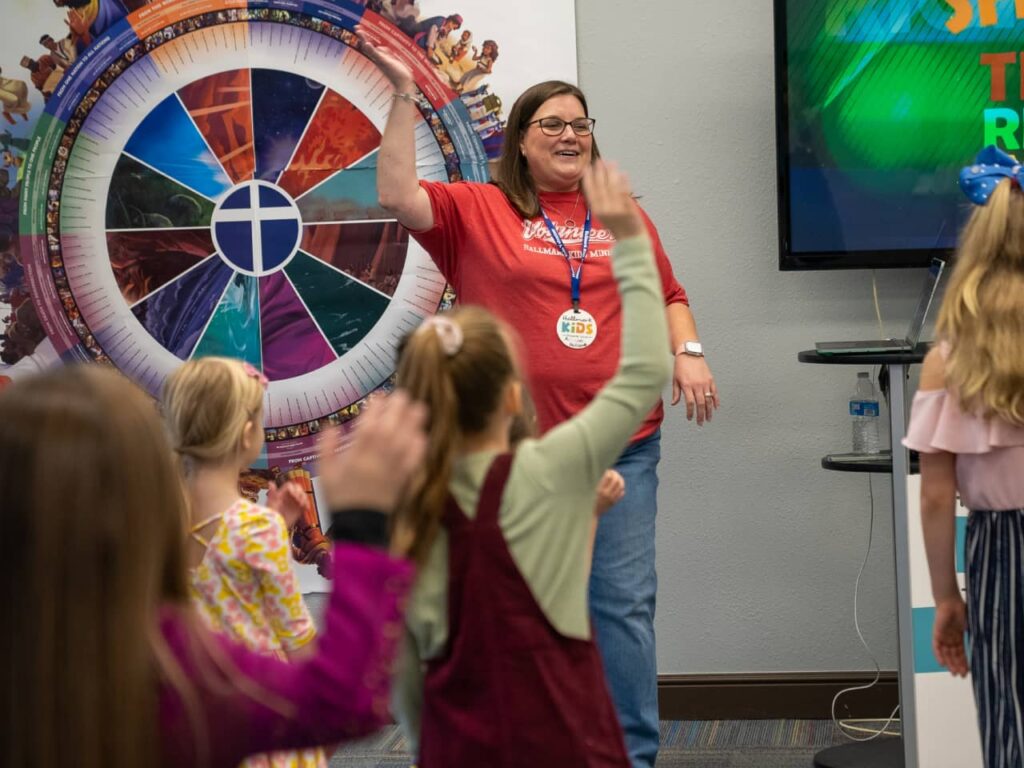 Allison, our Children's Director, sends out a monthly newsletter to
keep parents updated on all the exciting things going on with our kids!
Sunday Mornings
9:30 a.m. – Children's Worship
Hallmark Kids Children's Worship is a great time for kids in Kindergarten -5th grade to worship. Our worship includes all the elements of adult worship (singing, prayer, offering, and teaching), but presents them in a way that kids can understand. Each Sunday the service is intended to reinforce what the kids will learn in their Connect Groups. Our Infants – Pre-K kids meet in their classrooms during this time as well.
10:45 a.m. – Connect Groups
Kids' Sunday Morning Connect Groups are a great time for our children to learn God's Word and fellowship with other children their age. Our teachers take special care to teach our children the Word of God through our curriculum: The Gospel Project. These lessons provide the kids the big picture of God's story of salvation.
All of our Hallmark Kids Bible Study Groups meet in the following locations in our Fellowship Center (Gym):
Birth-4 years old meets in the Atrium (AC 101-AC 104)
Kindergarten meets in FC 206
1st Grade meets in FC 205
2nd-3rd Grade meets in FC 204
4th-5th Grade meets in FC 209
We have a room for nursing mothers available also.
Wednesday Evenings at 6:30 pm
Birth-4 years old meets in the Nursery
K-3rd Grade meets in FC 204
4th-5th Grade meets in FC 209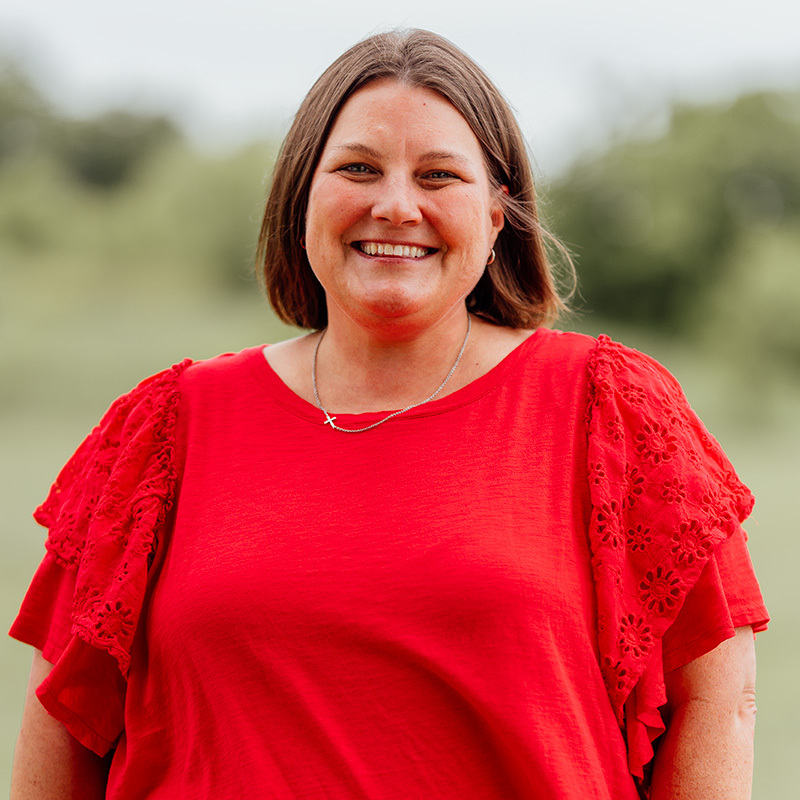 Meet our Children's Director
Allison Holcomb
Allison oversees our children's ministries and enjoys spending time with the children of the church and the community. She has a rich background in ministry to children, including her B.A. in Religious Education with a focus in Children's Ministry from Southwest Baptist University.
Allison joined the staff of Hallmark in August of 2013. She and her husband Michael have been married since 2002, and they have two children, Madison and Preston. She enjoys spending time with her family, reading, watching football, and cheering on the Kansas City Royals.