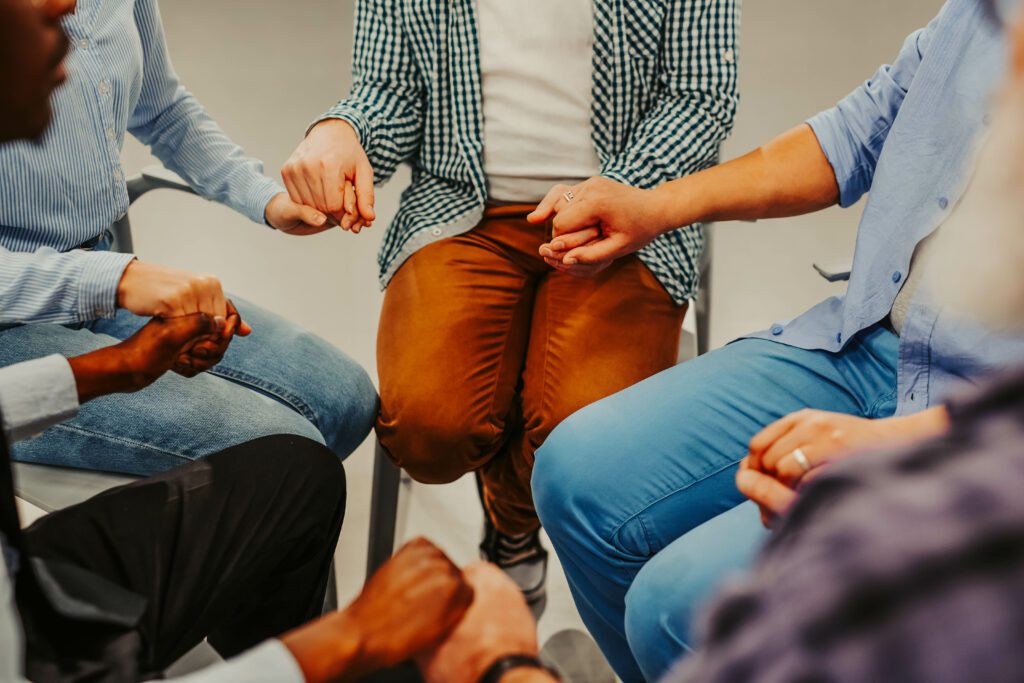 Soul Care Network
Your Journey to Healing Starts Here at Soul Care Network.


At Hallmark Church, we understand that life's challenges can take many forms. That's why we're proud to introduce our partnership with the comprehensive counseling ministry Soul Care, which offers compassionate support for couples, mental health, abuse recovery, and drug addiction.
Our Commitment:
Skilled biblical counselors, trained in soul care, trauma, and addiction
A safe and confidential space, free of judgment
Tailored counseling for a biblical approach to your well-being
Soul Care with proven techniques and empathetic care
Empowering you with resilience to embrace a brighter future
Get Started
Whether you're facing mental health struggles, overcoming the scars of abuse, or fighting the battle against addiction, we're here to walk alongside you every step of the way.
You're not alone on this journey. Reach out to us by filling out this form, and we will email you your next steps. Reclaim your life, rediscover hope, and experience the transformative power of healing within a supportive community.
Be Healthy Seminars
We are thrilled to announce an upcoming mental health seminar, Be Healthy, that is open and free for our community. This event will be on Sunday nights once a month and aims to shed light on a wide range of vital mental health topics, providing invaluable insights and resources to support individuals or family members on their journey toward mental well-being.
In these challenging times, our commitment to fostering mental health awareness and resilience within our community has never been stronger. Join us for an engaging and informative seminar that will empower you with the knowledge and tools to enhance your mental and emotional health. Together, we can create a healthier and more compassionate community.
Be Healthy Seminars
September 24th – Anxiety
October 22nd – Depression
November 19th – Suicide
All our Be Healthy Seminars will be at 6 p.m. on the mentioned Sunday night and will be located in the Sanctuary. The seminars will also be available on Hallmark Church Facebook and YouTube.