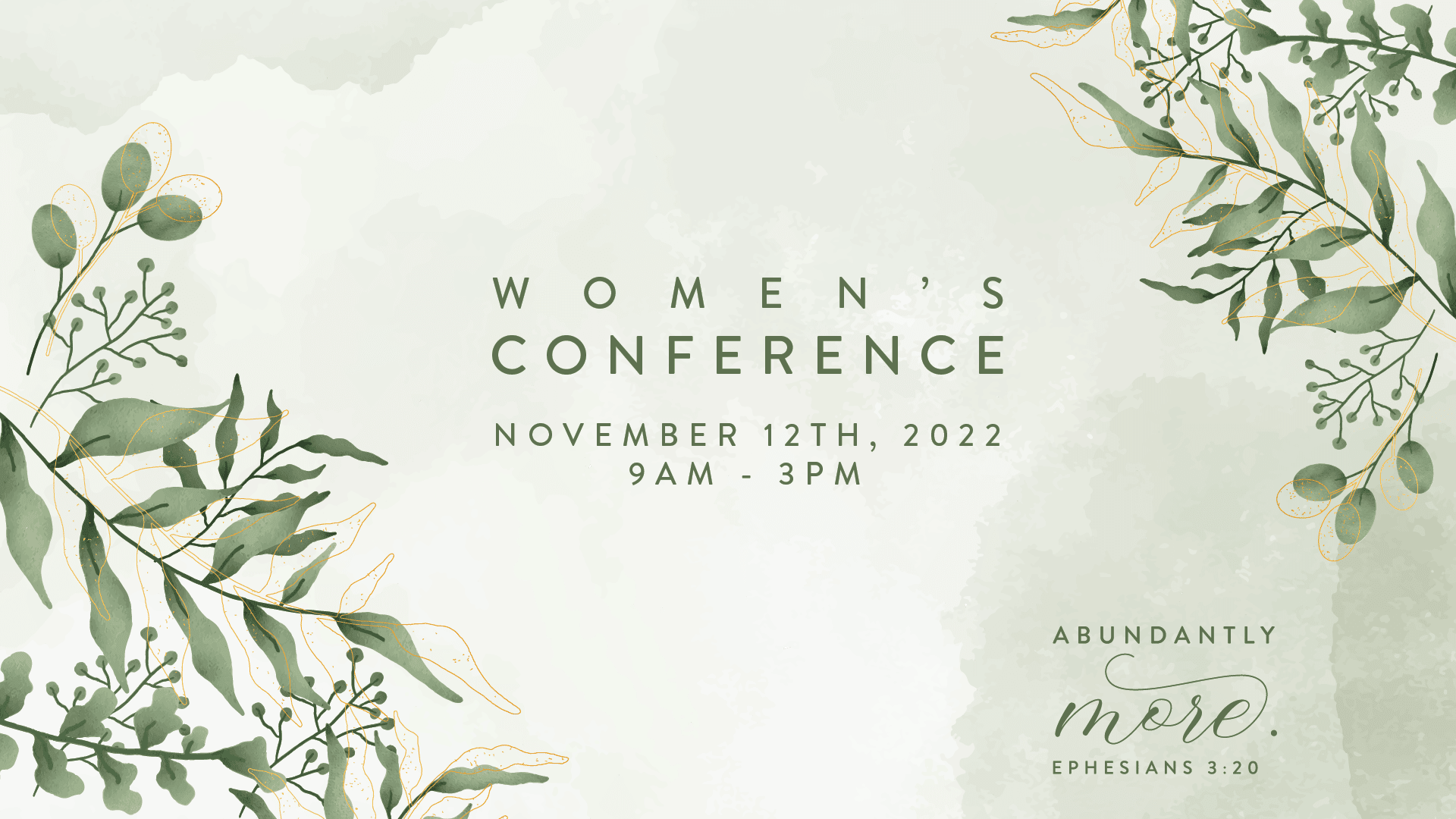 Abundantly More – Ladies Conference
November 12, 2022
9:00 AM – 3:00 PM (9AM to 3PM)
Join us and let's live abundantly more…Be inspired, laugh, pray, worship, and enjoy some well-deserved rest! Our speakers will Shelley Switzer from our own church family.
Cost: $35. Cost will include continental breakfast and lunch. There will also be door prizes and giveaways. Saturday, November 12, 2022 9 AM-3 PM. This conference is for all ladies in middle school and up, sign up today!
Please contact Joy Haley at [email protected] for more information.