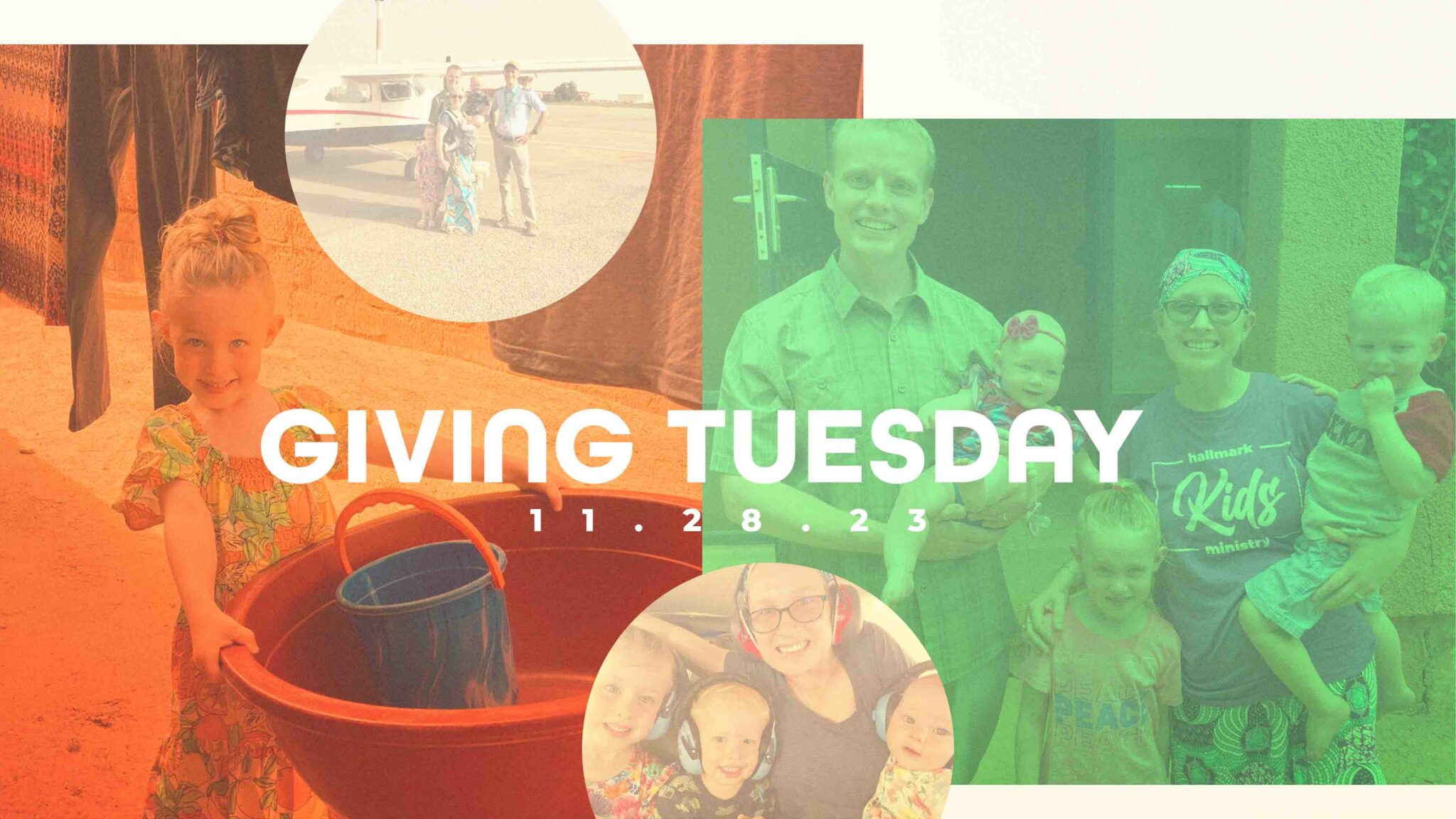 Giving Tuesday
November 28, 2023
All day online
What's Giving Tuesday?
We are officially entering the holiday season. We love this time of year! Like most of you, we overeat but enjoy spending time with family. Thanksgiving and Christmas are times of giving and thankfulness. It seems that in our culture, it has become a time of extreme spending as well. Last year from Thanksgiving Day through the following Monday, we spent a lot of money.
Holiday shoppers spent $10.8 billion on Cyber Monday, in 2020. This was a 15.1% increase from the year 2019, setting a record for the largest U.S. online shopping day ever.
However, since 2012 the Tuesday following Thanksgiving has been deemed as Giving Tuesday. Giving Tuesday is a global day of giving. Experts predict that $3.048 Billion will be raised on Giving Tuesday 2021. This will be a 27%, or $648 million increase over 2020's record-breaking $2.4 Billion.
Our Past Giving Tuesdays
Hallmark jumped into Giving Tuesday in 2018. Your generosity was amazing. You gave nearly $20,000.00 for Giving Tuesday in 2018. We could buy new furniture, paint, and carpet for the nursery. All the money given on Giving Tuesday in 2019 was used to help fund the new MANNA Worldwide office building. Last year you gave nearly $20,000.00 toward upgrades in the Youth Center. Thank you for your continued generosity year after year.
What We're Giving For
Hallmark, we have another great opportunity to invest in missionaries we sent off this past summer. We are going to partner with the Hoyts, who are in Niger, Africa. They are raising funds to buy an offroad vehicle, for their family and ministry. A good vehicle in rough terrain can make a monumental difference in travel and the ability to get to hard-to-access places. Let's support our faith family in Africa!
Give Today
You can invest in the next generation by giving on Giving Tuesday, November 28. You donate on Tuesday, November 28, and give to this wonderful family. If you are unable to give online, you may put your special gift in the offering on November 26 or December 3. Please denote Giving Tuesday on your check or offering envelope. You can give online here or by clicking the button below.
Thank you for your continued generosity. I can't wait to celebrate with you as God provides the money through His people to lead people to find and follow Jesus.