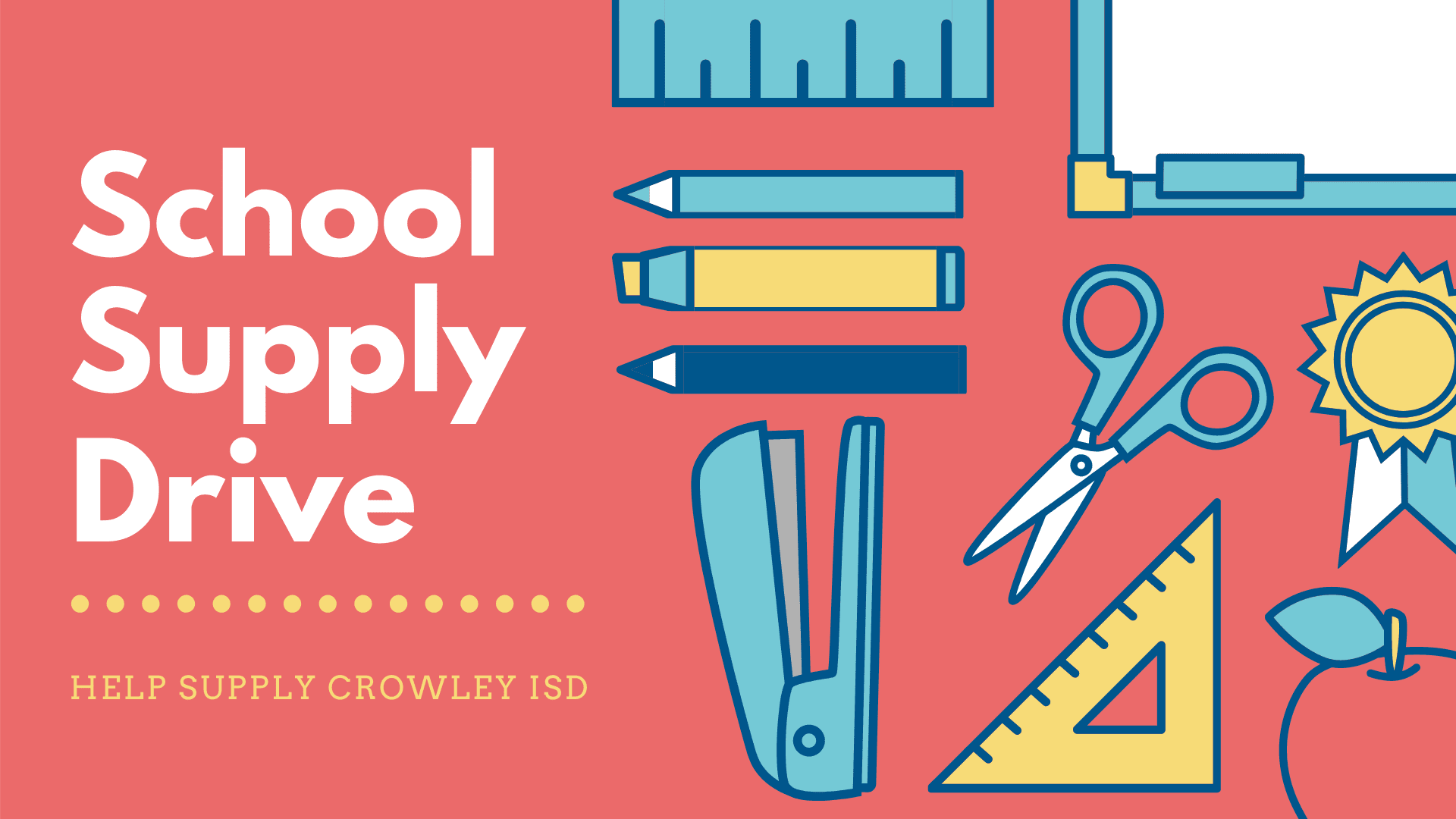 School Supply Drive
August 16 – 23, 2020
Although going back to school is going to be different this year, our church has an amazing opportunity! We are partnering with Crowley ISD to help support families in need of school supplies.
We ask that you please bring these supplies by August 23rd. We will be collecting them before and after services in the foyer.
We pray that you will join us in being a blessing to our community and Crowley ISD.
Here is what we need from you:
Crayons
Index cards
Glue
Glue sticks
Highlighters
Pens
Pencils
Map pencils
Facial tissue
Markers
Paper
Folders
Dry erase markers
Hand sanitizer
Erasers
Spiral notebooks
Rulers