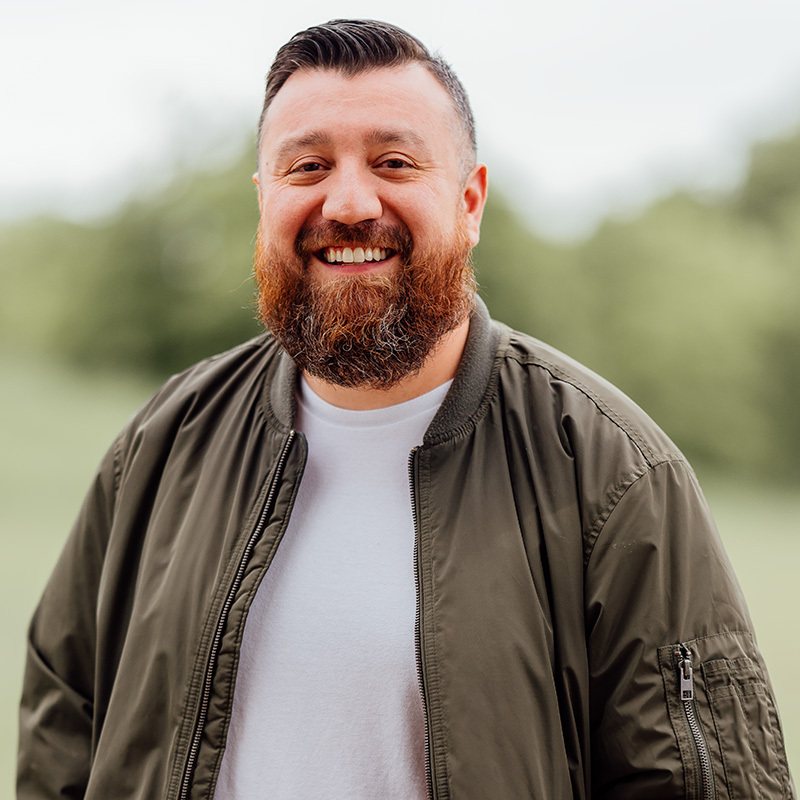 Carlos Campos
Student Pastor
Carlos Campos is our Student Pastor here at Hallmark Church. He joined our team in August of 2018. Carlos completed his Bachelor degree in Biblical Studies from Boston Baptist College in 2008. Before joining our team, Carlos served as a Student Pastor both in Illinois and New York. Student Ministry has been and continues to be a major passion for Carlos and his wife, Steffan.
Carlos and Steffan have been married since 2009 and currently reside in Burleson. They have been blessed with two wonderful daughters, Kaylin and Rylee. The Campos enjoy their Dunkin' runs for some iced coffee and donuts, as well as some car ride sing-alongs.
Carlos is a die-hard sports fan. He loves the New York Jets (very evident with the naming his dog, Revis), the New York Yankees, the Brooklyn Nets, and the Michigan Wolverines. He is a tech nerd and is a wedding videographer.
Don't be afraid, for I am with you. Don't be discouraged, for I am your God. I will strengthen you and help you. I will hold you up with my victorious right hand.

Isaiah 41:10