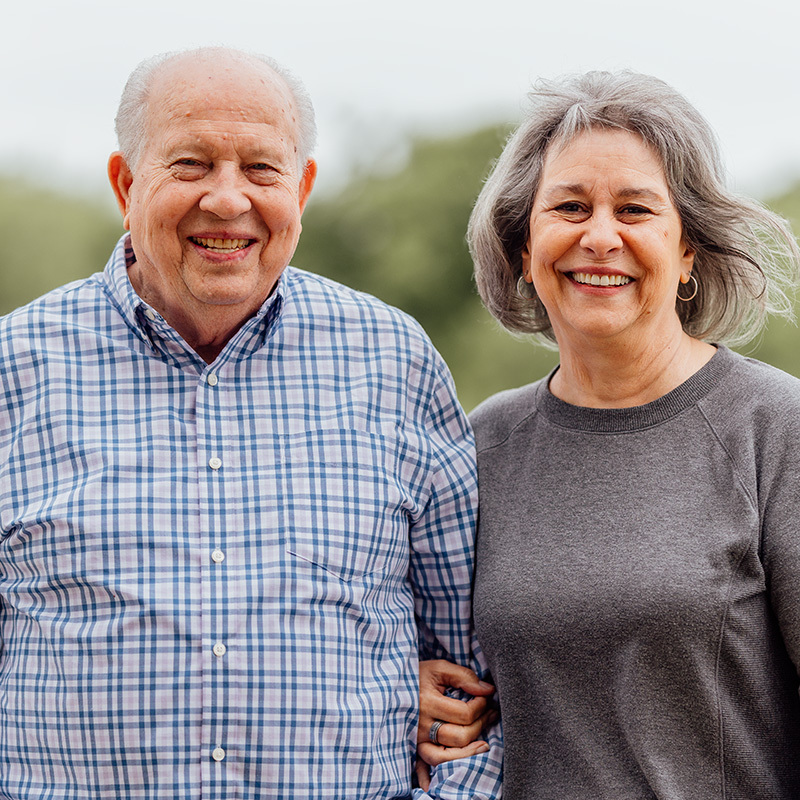 Jerry Howery
Pastoral Care Director
Jerry Howery serves on staff as Director of the Pastoral Care Ministry since August of 2020 and has been a member of Hallmark since 1993.
Jerry and his wife, Jeanne, met at Hallmark, were married in 1996, and live in Burleson. Between them, they have 6 kids, many grand and great-grandkids. They have led the Faith Connect Group since 1997.
Before joining Hallmark Jerry served in 5 different churches as a youth pastor, associate pastor, and adult class teacher. Jeanne served in her church before Hallmark as a personal secretary to two pastors, led soul-winning visitation, and taught a ladies class.
As Director of Pastoral Care, Jerry assists the pastor in meeting with those who are homebound, in assisted living/nursing homes, in the hospital and helping with the needs of widows and widowers. He directs the deacon/trustee board members and assists them as they contact and visit with our homebound and assisted living members.
Jerry's favorite verse is Philippians 4:13.