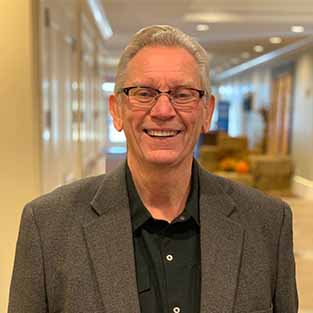 Mike Haley
Missions Pastor
Mike Haley is originally from Lubbock, TX where he graduated from Lubbock High School. He determined early in this teens years that he felt called into the gospel ministry. He graduated from Baptist Bible College in 1970 with a Bachelor of Theology. It was at college where he met Diane Elbe and they were married June 6, 1969. He left college to begin a lifelong work in full-time ministry. He was ordained to the ministry at the Diamond Oaks Baptist Church in Fort Worth, Texas in 1970. He accepted positions of youth minister, a music minister, and children's director before becoming the lead pastor of the Hillcrest Bible Baptist Church in Arkansas City, KS in 1974 where they served until 1989.
In 1989 he became pastor of the Broadway Baptist Church in Sweetwater, TX and then accepted the call to be pastor of the Hallmark Baptist Church in Fort Worth, TX in 1994 and retired from the full-time pastorate in June 2016.
Pastor Haley has served as Vice-President of the BBFI over missions from 2004-2008. He served on the Board of Directors for MANNA Worldwide, since its inception in 2001.
He and his wife Diane have 4 children and 9 grandchildren.