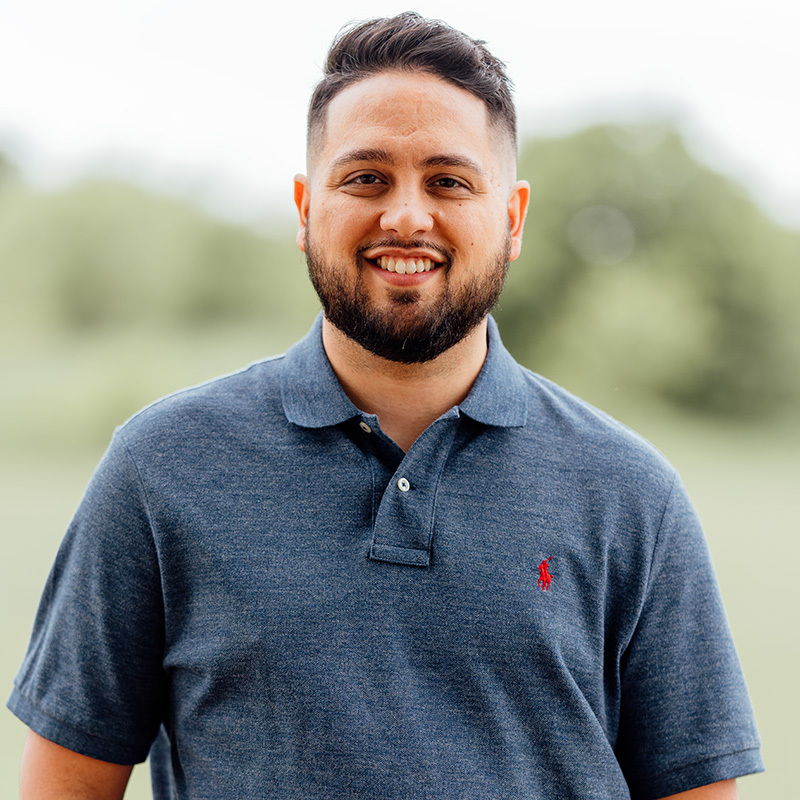 Nathan Parikh
Discipleship Pastor
Nathan Parikh is the Discipleship Pastor for Hallmark Baptist Church. He joined Hallmark in 2012 and has served on staff since 2014.
Nathan completed his Bachelor's degree in Pastoral Ministries from Pensacola Christian College in 2011. He earned his Master of Divinity from Southwestern Baptist Theological Seminary in 2014. He has served a variety of local churches in Illinois, Florida, and Alabama.
Nathan currently resides in Fort Worth with his beautiful wife, Danielle. They met at Hallmark in 2015 and married in 2017. They have been blessed with a beautiful daughter, Priya. Together Nathan and Dani lead the Young Couples Connect Group. Nathan leads our Connect Groups, Discipleship Groups, adult Bible studies, and guest assimilation at Hallmark.
A Chicago native, Nathan loves the Chicago Bulls, the Chicago Cubs, and good pizza. He is also a skilled web developer and has freelanced since 2007.
One verse that has resonated with Nathan throughout his life is Isaiah 6:8
"And I heard the voice of the Lord saying, 'Whom shall I send, and who will go for us?' Then I said 'Here I am! Send me.'"